PLAYSTATION
Best PS5 Indie Games Ranked In 2022 – 13 Of The Best PS5 Indie Games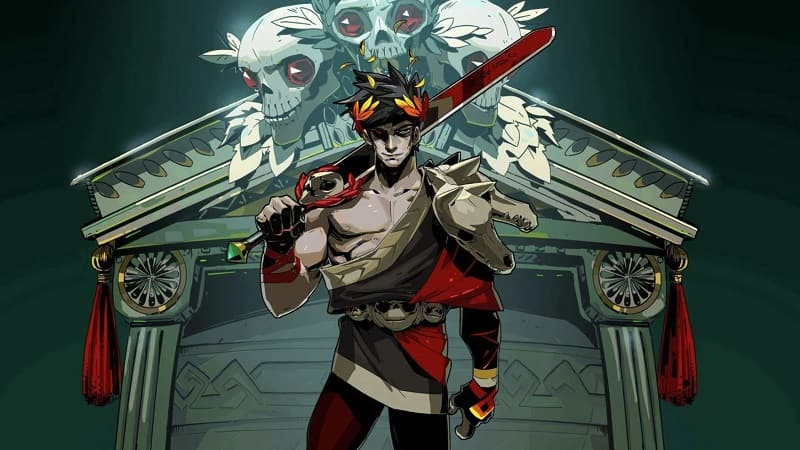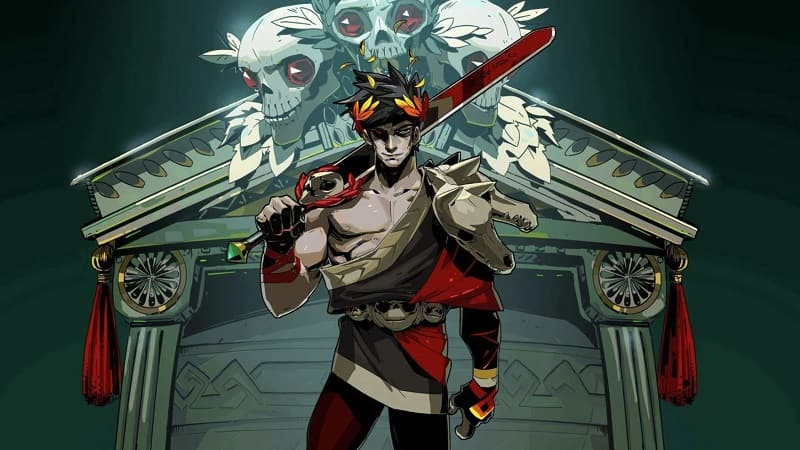 The Best PS5 indie games ranked. From Bugsnax to The Pathless, there are plenty of great PS5 indie games that you can buy right now. In this constant updated guide we'll let you know what the best PS5 indie games are on Sony's PlayStation 5 console. For further reading, you might want to check out our best PS5 horror games, best PS5 racing games and best PS5 platformer games features too. Furthermore, we also have guides that cover all the PS4 games that perform best on PS5 and all the PS4 games that have issues when played on PS5. Additionally, you can also catch up on all things PlayStation 5 with our constantly updated PS5 complete guide.
Best PS5 Indie Games Ranked
---
Best PS5 indie games ranked:
Hades
TOEM
Maquette
The Forgotten City
Bonfire Peaks
Bugsnax
The Pathless
This War of Mine: The Final Cut
Temtem
Haven
Overcooked: All You Can Eat
A Short Hike
Spirit of the North: Enhanced Edition
1. Hades
---
One of the best PS5 games ever released, Hades comes to us from Supergiant Games, the same codeshop that brought us the excellent Bastion, Transistor and Pyre.
An isometric dungeon crawler with roguelike design elements, Hades casts players as the son of Hades who yearns to escape from the Ancient Greek underworld. Together with help from Olympus and a cast of eccentric but hugely entertaining characters, players must hack, slash, shoot and die as they push their way upward towards Olympus, gaining new skills, abilities and powers along the way. Absolutely awash in color and with some of the most satisfying combat in years, Hades is the best indie game you can get on PS5 right now – and it'll probably stay that way for a long, long time.
2. TOEM
---
A devastatingly wholesome romp that has you taking photos of animals and other weird creatures in an isometric dreamscape that feels like it has been pulled out of a Wes Anderson movie, TOEM is one of the most essential indie games in years.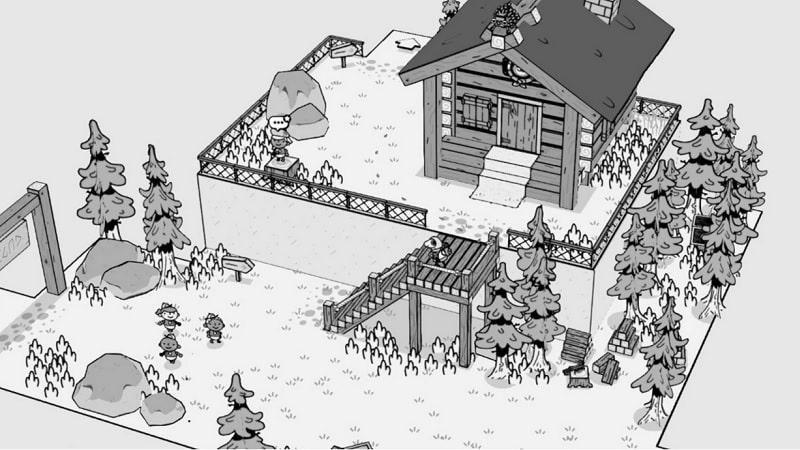 Awash with things to do, wonderfully wholesome characters to interact with and delightful quests to take on, TOEM feels every bit a true soul-cleansing experience across each second of its ten hour runtime. Want to play an awesomely inventive indie AND walk away grinning like an idiot, TOEM is your jam and make no mistake.
3. Maquette
---
Regarded by many as the best indie debut in years, Maquette is a stunning little PS5 indie puzzler that was part of the PlayStation Plus March 2021 line-up of games.
A recursive puzzle effort where everything can at once be tiny as well as absolutely huge, Maquette combines a heartstring tugging narrative with superb visuals and some of the most superbly satisfying puzzles that you'll ever solve. A beautiful PS5 indie effort with buckets of charm and a substantial supply of conundrums for players to solve, Maquette is a sterling PS5 indie to say the least.
Further Reading:
4. The Forgotten City
---
An endlessly inventive indie effort, The Forgotten City has players awakening on the shores of an enclosed Ancient Roman city thousands of years ago. Much more than just a trip to the past, it soon becomes apparent that you're trapped in a timeloop where a special 'golden rule' governs which results in the death of everyone if anybody in the city commits a sin.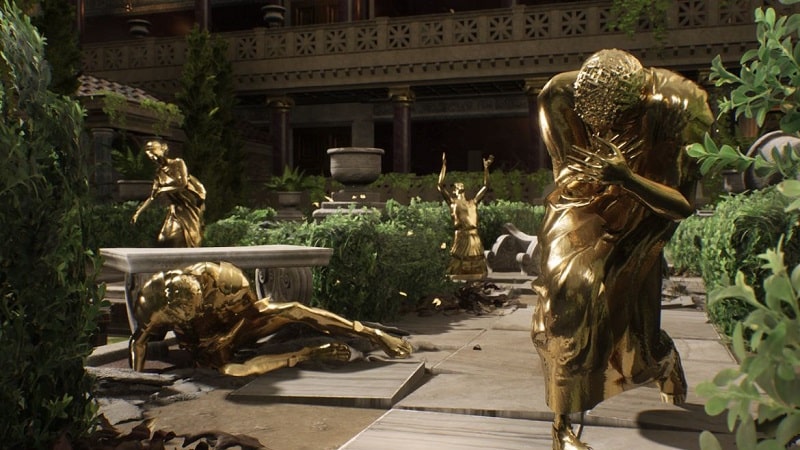 Opulent to look at and absolutely drowning in depth and great writing, The Forgotten City is a true Russian Doll of videogame – with each delectable layer becoming stunningly apparent the longer you play.
5. Bonfire Peaks
---
A stunning indie effort that combines heart-rending melancholy with endlessly smart puzzle design, Bonfire Peaks has players climbing the titular peak and burning their possessions along the way in order to shed the skin of their current (previous?) life.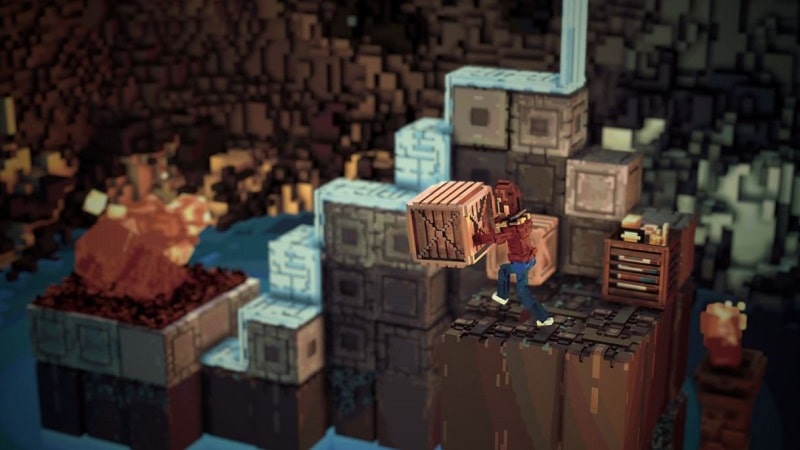 Tasking players to burn their belongings in a variety of different, diorama style isometric block puzzles, Bonfire Peaks is a beautiful little game that dutifully taxes the old grey matter as it does to pull on those heartstrings.
6. Bugsnax
---
A whimsical adventure for the ages from developer Young Horses, Bugsnax whisks players off on an adventure to Snaktooth Island, a vast rural expanse that is home to the titular Bugsnax; creatures that are half bug, half snack and all delicious.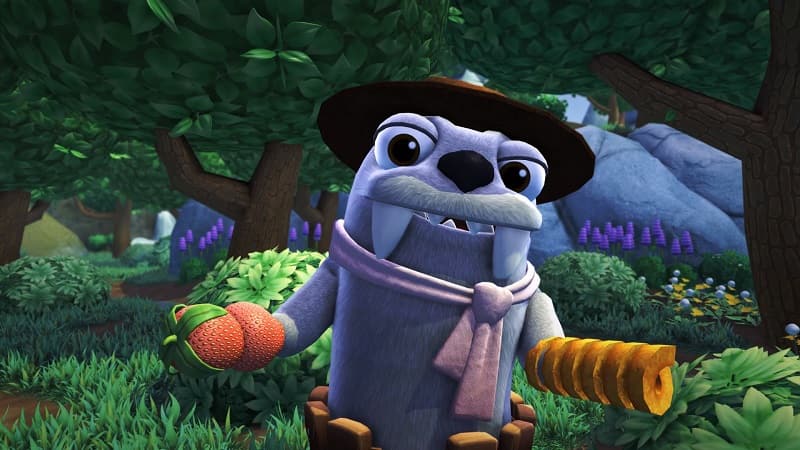 Oozing more charm out of its pixels than many games have across their entire duration, Bugsnax has you cutting across the island cataloguing all the different Bugsnax while you search for your missing host, the intrepid Elizabert Megafig. Bright, colorful, funny and with an unyielding sense of discover, Bugsnax is an essential indie title for PlayStation 5.
7. The Pathless
---
From the same boundless imaginations that brought us fantastic underwater odyssey ABZÛ, The Pathless is a true, next generation indie game in every way one can be.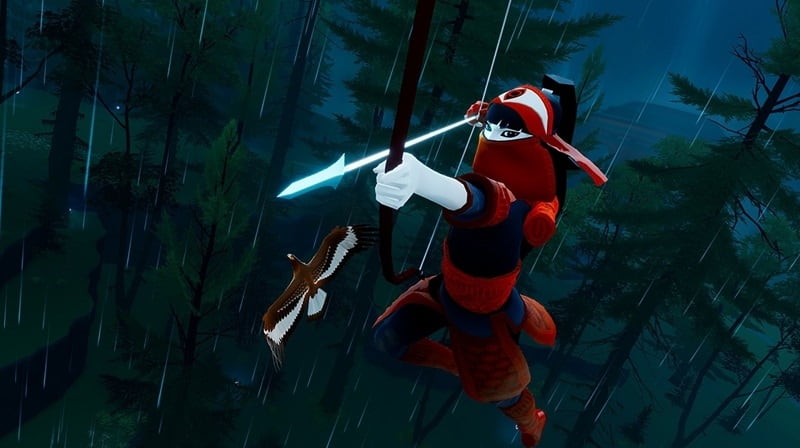 As a skilled archer drawn who finds themselves drawn to a mystical, sprawling forest with an eagle companion in tow, The Pathless is an opulent open world adventure that deftly melds the low key silent beauty of ABZÛ with the titan smashing delights of Shadow of the Colossus. You need to play The Pathless – it's as simple as that.
8. This War of Mine: The Final Cut
---
Though more than six years have passed since This War of Mine: The Little Ones released on PlayStation 4, 11 bit Studios seminal anti-war survival simulator has never been more relevant. In my original review of This War of Mine: The Little Ones, I praised how the developers blended together grim tragedy, non-linear storytelling and sophisticated survival elements to create a genre effort like no other. Now, with This War of Mine: The Final Cut, 11 bit studios has arguably perfected its magnum opus with This War of Mine: The Final Cut – delivering a definitive This War of Mine experience that meaningfully builds upon the original in every single way.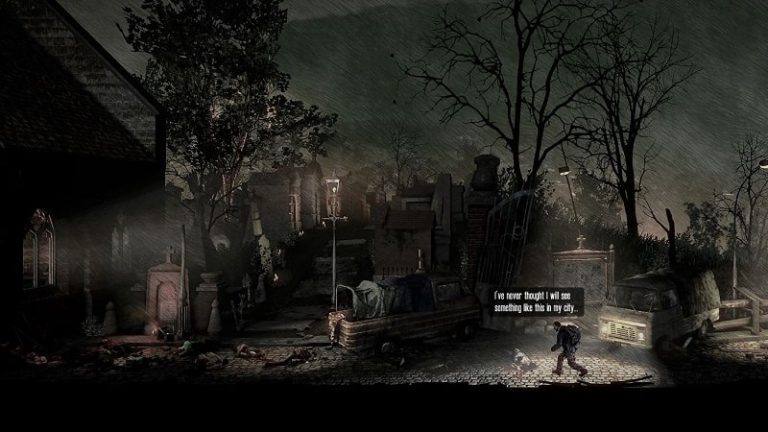 An enduringly clever inversion of traditional survival genre tropes coupled with a palpably tragic and gut-wrenching experience, This War of Mine: Final Cut offers up 11 bit studios magnum opus in its perfect form. By packing in all of the DLC released to date in addition to the stellar Stories expansions and providing a pin-sharp 4K presentation, This War of Mine: Final Cut is an ageless, horrifying and inventive survival effort that everybody should play without delay. This is as essential as survival games get and its mediation on the desperate plight of civilians during a time of war has never been more resonant.
9. Temtem
---
Given that the Pokemon franchise is a Nintendo exclusive, the likelihood of it coming to PlayStation platforms is something of a extraordinarily thin proposition indeed. It just ain't happening folks.
Thank Crom then for Temtem! An MMORPG inspired by Nintendo's classic monster battling franchise, Temtem captures everything that you'd expect to see in a game that holds Pokemon as such a steadfast influence. From capturing hundreds of different Temtem and then battling them, exploring a wide variety of different continents and embarking on an ever-growing campaign storyline, Temtem is the closest PS5 owners will ever get to having Pokemon on their system.
10. Haven
---
From the developers behind Furi comes Haven, a beautifully meditative tale which focuses on the love between two young explorers who have exiled themselves far from home.
An eye-catching, open-world action adventure which unfolds across many different alien habitats, Haven is as much about exploring mysterious planets and discovering new life forms, as it is trying to keep a steady relationship with the one that you love when you're both so far from home. A delightful Sunday afternoon of a game, there's nothing else quite like Haven on PS5 that's for sure.
11. Overcooked: All You Can Eat
---
If there's one enduring truth in videogames it's that the Overcooked games never fail to elicit laughter and fun (and sometimes rage from previously meek people) in fairly equal quantity. Not to be left off of Sony's latest lump of gaming silicon, Overcooked All You Can Eat not only brings together both Overcooked! games from the previous console generation and all the DLC released for both games, but it generously sprinkles a vivid 4K resolution and 60 frames per second sheen on it all to boot.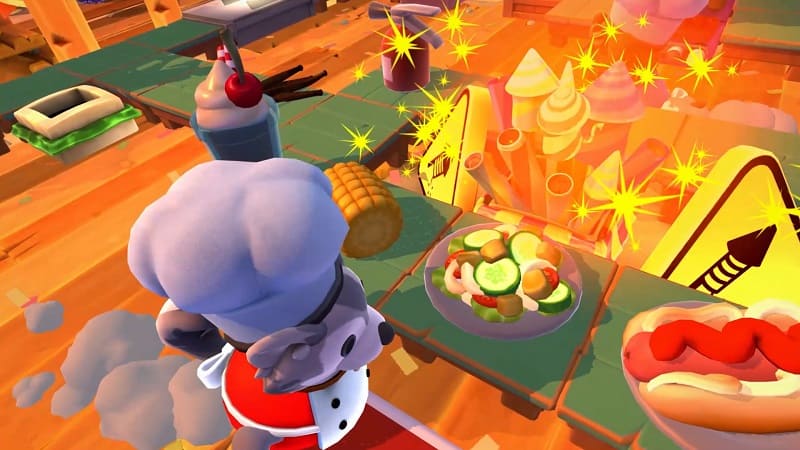 For the uninitiated, the Overcooked! games are some of the most fun you can have with friends. Best played in local multiplayer, Overcooked! casts you as a chef who must quickly prepare specific meals for demanding customers. You'll do everything from cutting vegetables and heating ingredients, to wiping dishes and handing over the finished dish. More than that, you'll have to contend with your surroundings too – in one level you could find yourself cooking meals on a slippery glacier, while in another you could be sizzling steaks on top of a moving truck. Overcooked! All You Can Eat is the definitive way to experience this madness.
12. A Short Hike
---
A Short Hike is exactly what it says on the tin – a brief dalliance up a series of paths carved out by nature. That said however, it is also much more than that, as A Short Hike soon reveals itself to be a super relaxed and wholesome tale of exploration that has players uncovering nature's bounty and discovering something new about themselves in the process.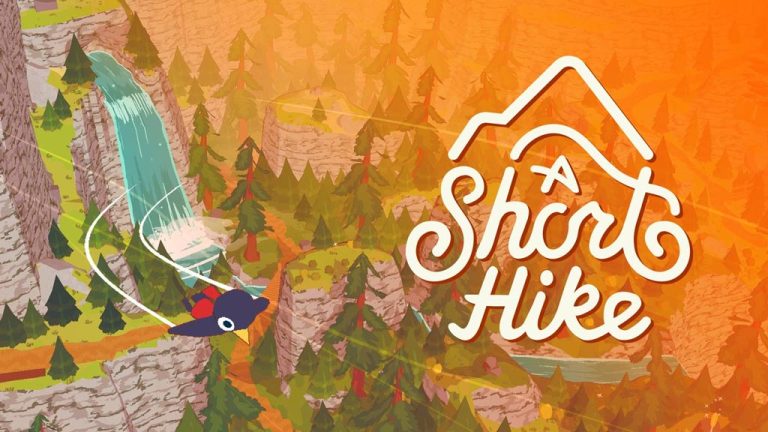 At just 1-2 hours long (though longer if you want to do everything), A Short Hike is the sort of unobtrusive, soul-affirming adventure that all of us could do with fitting into our busy schedules.
14. Spirit of the North: Enhanced Edition
---
A much more relaxed affair than perhaps any other PS5 game on this list, Spirit of the North: Enhanced Edition is a single-player, third-person adventure which envelops players in the rural beauty of Iceland.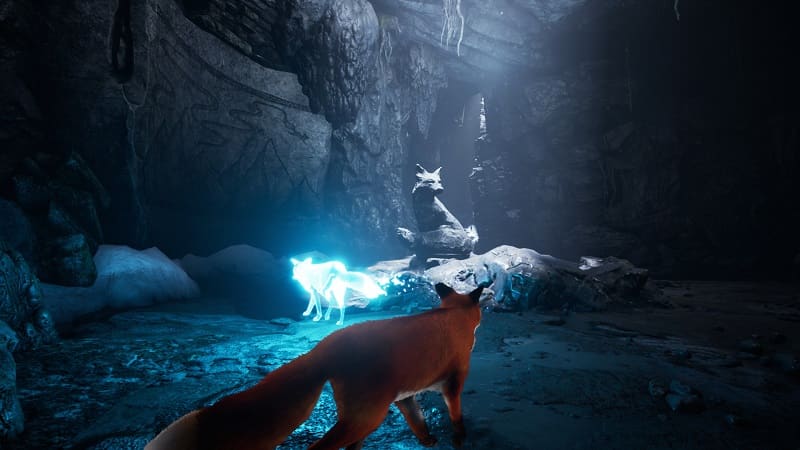 As a regular fox, players must delve deep into the caves, forests and rivers of Iceland's stunning landscape as they pursue the titular Spirit of the North in this arresting audio-visual odyssey.
Stay tuned as we add more great PS5 indie games to this feature.